Hutchinson Builders
Hutchinson Builders, commonly known as Hutchies, is Australia's largest privately owned construction companies.
Chairman Scott and his son Jack are pinball mad with Scott being an avid collector of pinball machines, especially Gottleibs, and Jack being one of the best competitive pinball players in the country.
Look out for Scott and Jack at BPAC and be sure to thank them for their support of the event. Scott has also provided a couple of machines for the 10 days including two re-themed pinball machines titles Hutchies' Truth & Pay Attention designed by Indigenous artist Tony Albert.
www.hutchinsonbuilders.com.au/
Amusement Machine Distributors (AMD)
AMD is one of the premier Australian importers and distributors of coin operated amusement machines.
Serving both the home and operator market with new/used games sales, spare parts and repairs for over 25 years.
The official Australian distributors for many manufacturers and products including Stern Pinball machines.
Netherworld
IN THE WASTE LAND OF THE VALLEY FAR BEYOND WHERE BRISBANE PUNTERS SHOULD DARE EXPLORE…
…lies the Netherworld – a drinking hole, diner and collection of gaming relics from decades past. Lurking in the shadows beyond, the corner bar crouches over forgotten treasures from the 70's until present day including 15 pinball machines, 25 arcade machines, classic consoles and countless board games. The bar wields 24 taps of local beer, cider and mixed elixirs. The diner serves up a diverse and otherworldly selection of bites, buns and bowls. Mind the hell mouth and welcome to the other side.
1 Up Arcade
1UP Arcade Brisbane is Australia's largest Retro arcade, with a focus on arcade preservation and community. With a flat-rate $15 entry fee, you can choose to play unlimited pinball at Brisbane's biggest pinball venue, or play on over 90 arcade games with included access to our Retro Console Lounge. Want it all? Then $25 gives you access to everything, all day, on free-play!
You'll be re-living your childhood memories with everything from Golden Axe, to Sega Rally, 4-Player TMNT and NBA Jam, or a myriad of Street Fighter games!
Game The System
Game the System – people that play. A community website exploring games and the people that play them. View the in depth player features, download the podcast, chat in the forum, and be part of the Game the System community! gamethesystem.co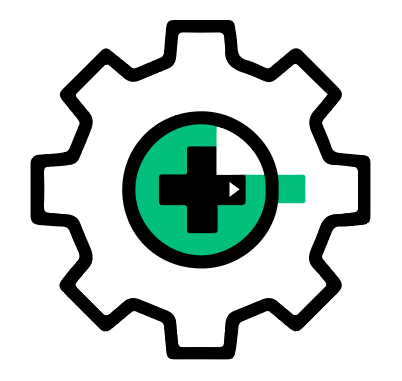 Pincadia
We have a passion for pinball and arcade games. We cater for the over 18s and families who are looking for somewhere comfortable to be social with like minded people who are also into retro 80's inspired games and entertainment. Under 18s are permitted in Pincadia but must be supervised in all areas, at all times, by their legal guardian or responsible adult. We are located in the iconic Moreton Rubber building (originally known as the Taylor-Heaslop building) between Logan Road and Stanley Street, at Woolloongabba. This classic heritage listed building has an incredible warmth and loads of character. The perfect atmosphere for our retro 80's themed arcade bar.
Pinball Haus
Pinball Haus is Brisbanes premium pinball venue with over 20 fully restored machines available to play. We buy and sell pinballs, restore and provide parts and led upgrades. Come on in for a game and don't forget to try our top quality beef jerky and Biltong.
NAMOA
NAMOA, or the National Amusement Machine Operators Association, is the peak body of the Australian amusement machine industry representing manufacturers, distributors, site operators, private and corporate hire, and everything to do with amusement machines.
NAMOA is Australia's Premiere Amusement Industry Association and is the proud sponsor of the Mortal Kombat 2 tournament on the second weekend of the Showcase.
NAMOA is also supplying technical support in the way of hands on technicians across both weekends of the Showcase.